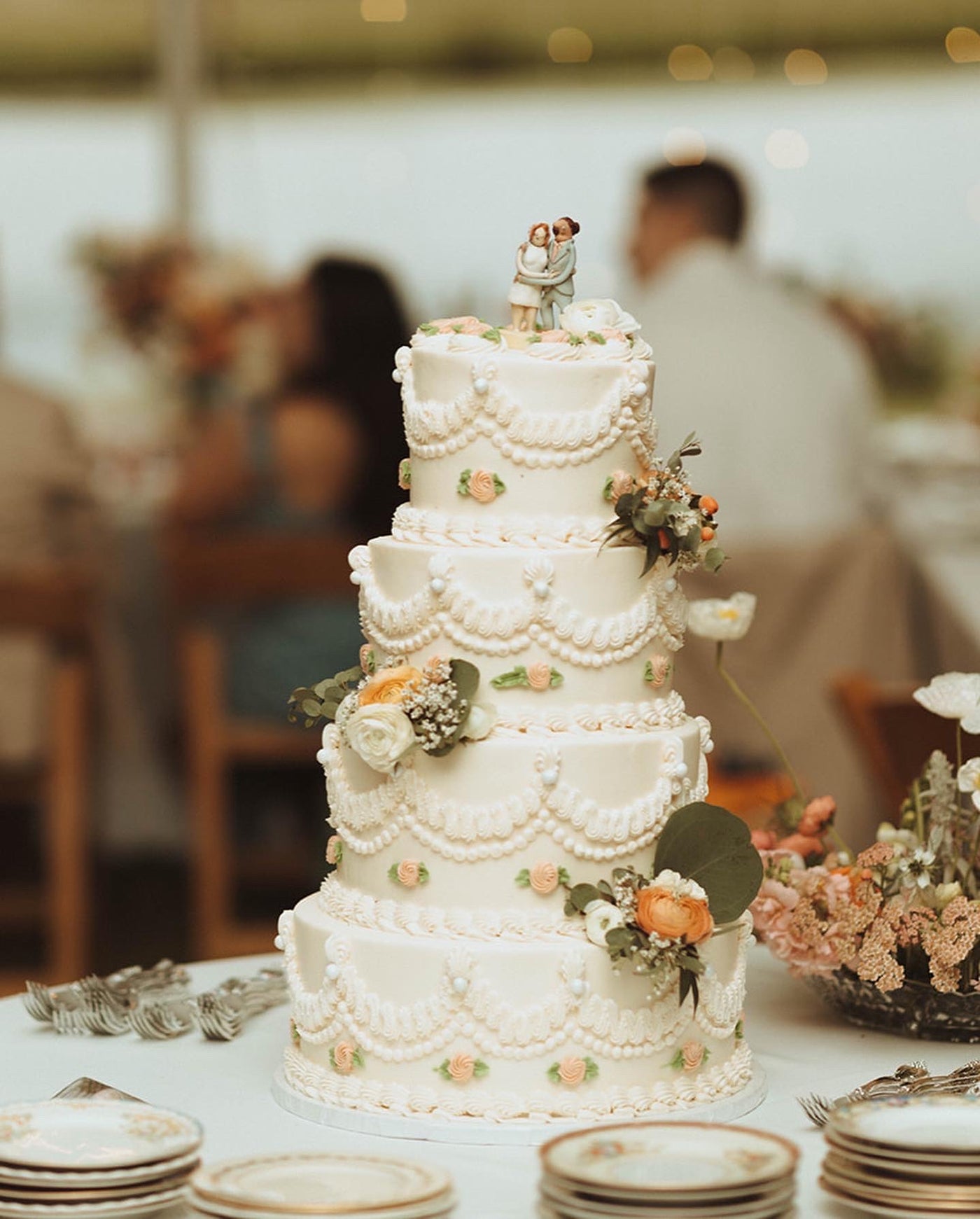 Weddings
At Luke's Custom Cakes, we would be honored to be a part of your special day, whichever way you choose to celebrate. We pride ourselves on creating a one-of-a-kind cake that you and your guests will love and remember for years to come.
We know that weddings take a lot of thought and planning, but we are here to simplify this process!
*Please note that we kindly ask all customers to refrain from stopping into our store to ask about wedding details without a scheduled appointment. This is to be sure that we have a member of our team available to help you when you stop by.*
Scheduling a tasting
We are accepting wedding orders for 2023 and 2024! Please reach out to us to confirm availability for your special day. Also, check out our Wedding FAQs below for more details.
To schedule a cake tasting, purchase a cake-tasting box below and select a pickup date during checkout. You will receive 5 of our most popular wedding cake flavors to sample in the comfort of your home! If there are other cake flavors you are interested in but not in the tasting box, we do have several cupcake flavors in our cases daily that you can pick from to try! When you pick up your tasting box, you will also receive a folder with wedding packages/base pricing.
Once you have made a decision, please send us an email weddings@lukescustomcakes.com and we can get all the details! Wedding contracts can be sent and signed all online to make it convient for you.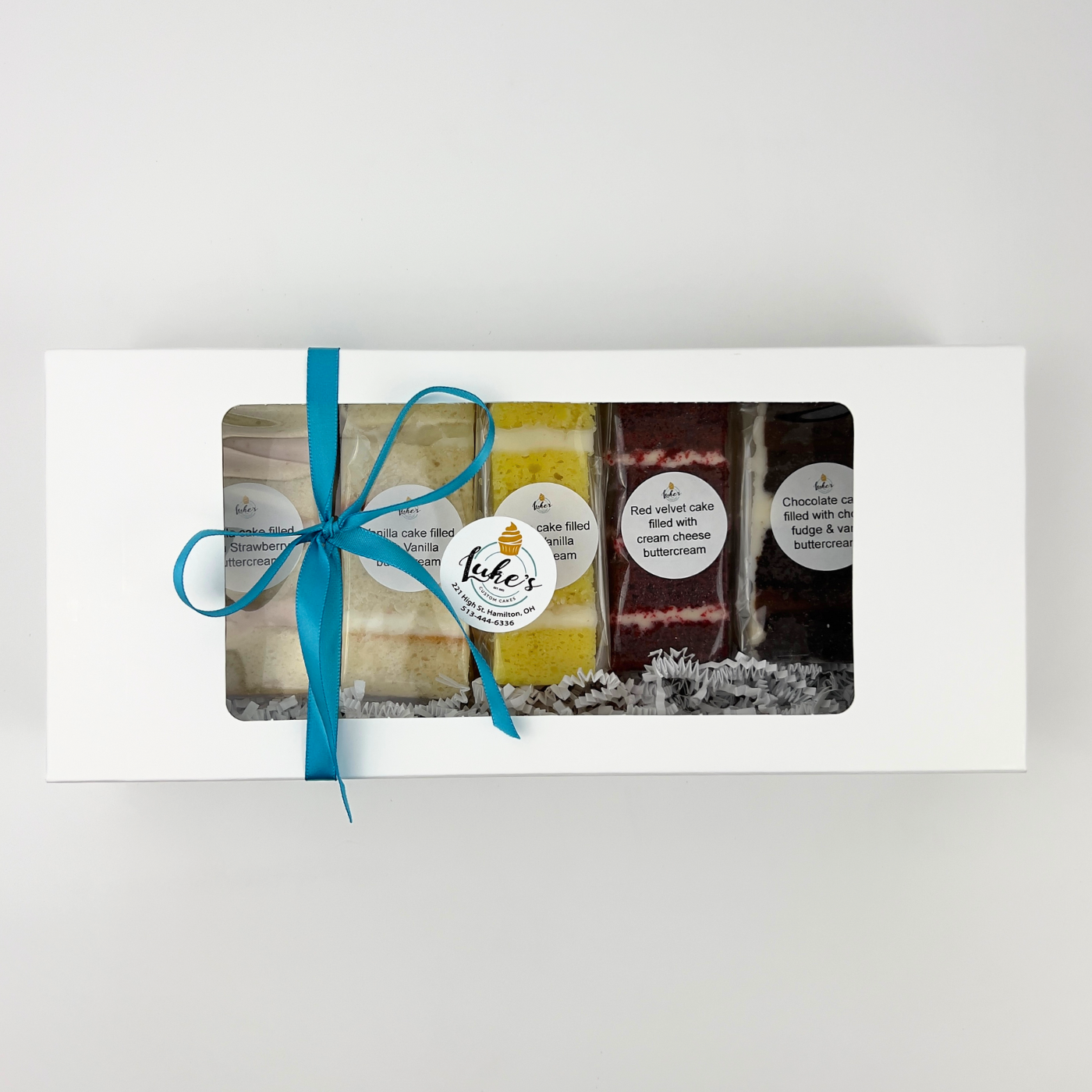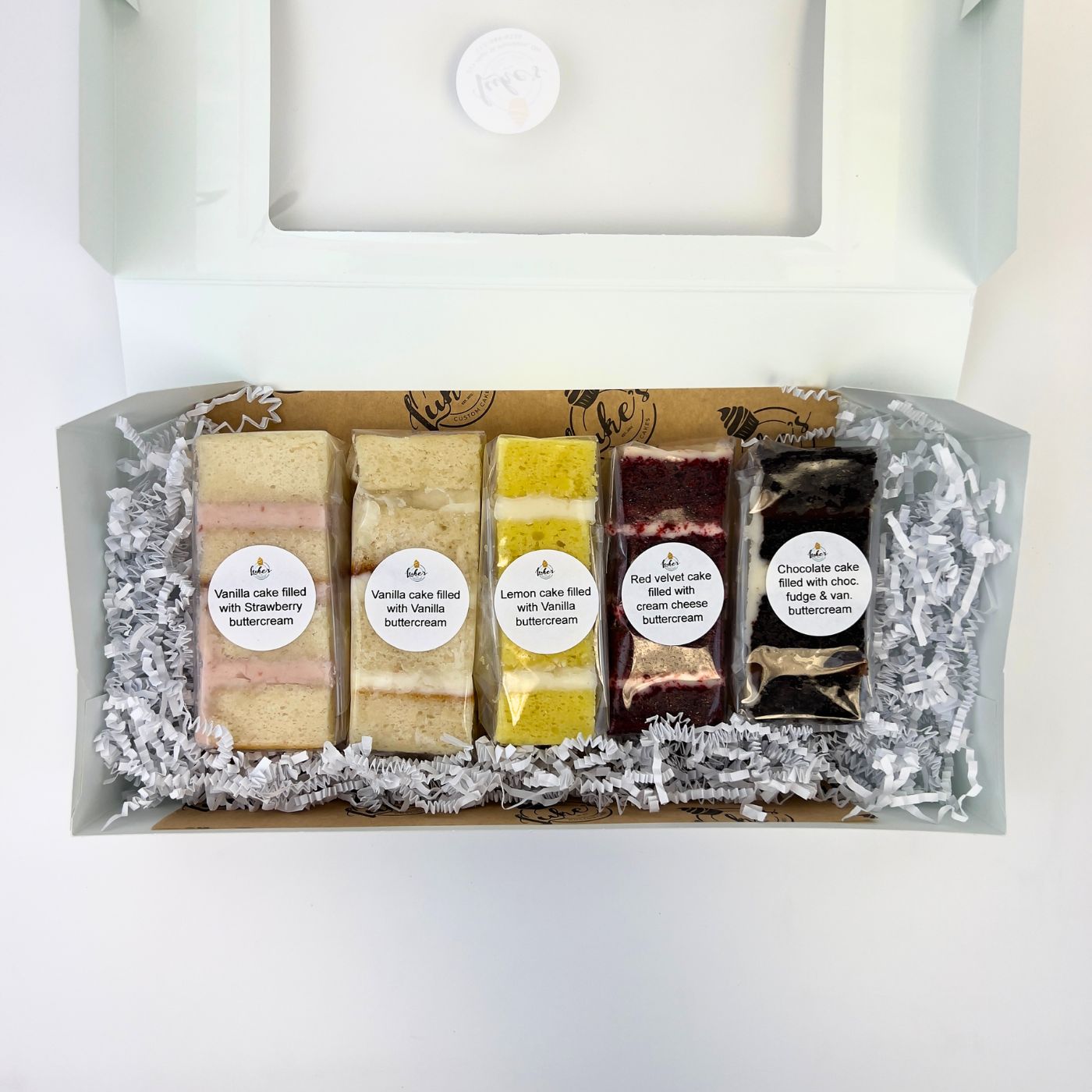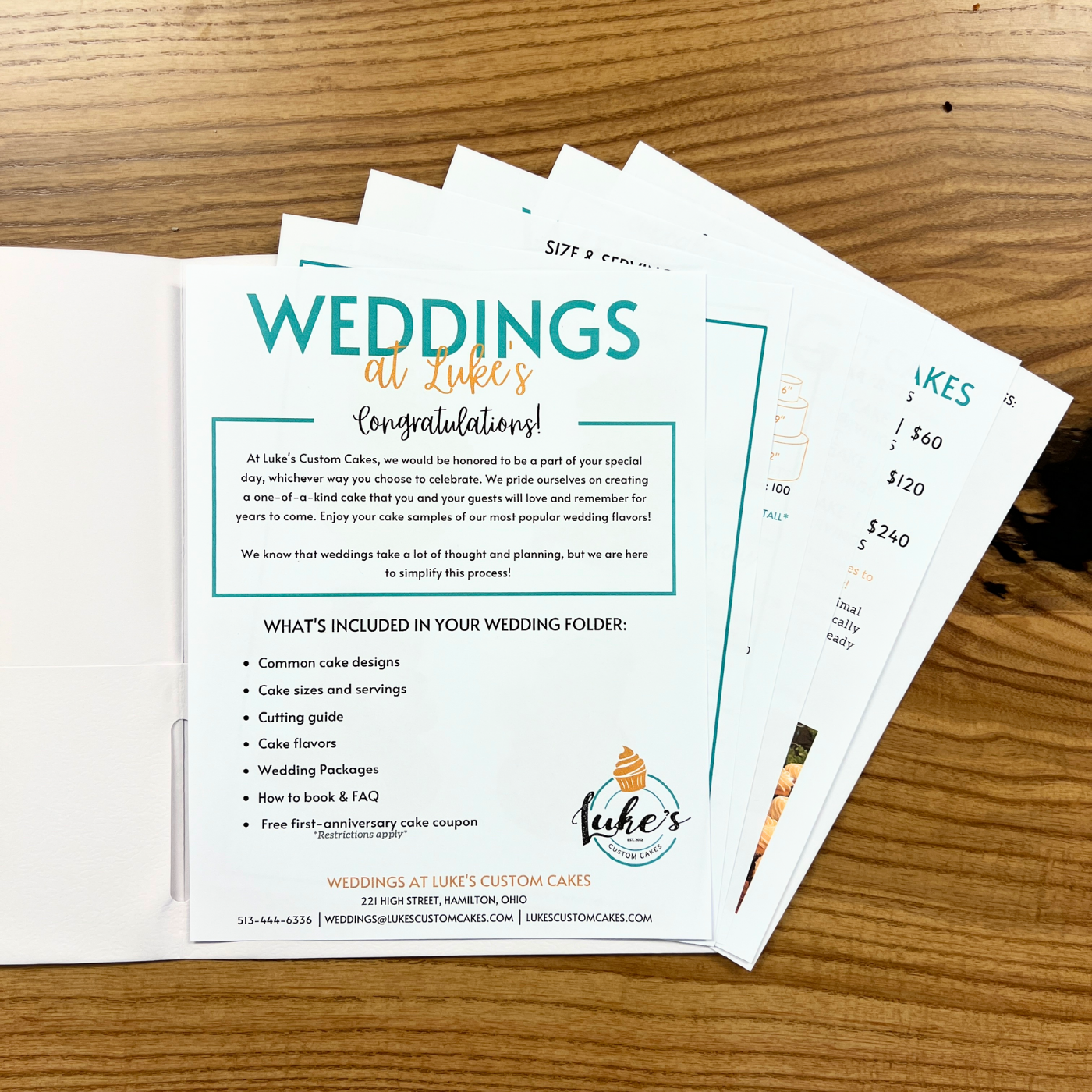 Try our five most popular wedding cake flavors! 
White Wedding- Vanilla cake filled with vanilla buttercream
Vanilla Strawberry- Vanilla cake filled with fresh strawberry buttercream 
Lemon- Lemon cake filled with vanilla buttercream 
Chocolate- Chocolate cake filled with chocolate fudge and vanilla buttercream 
Red Velvet- Red velvet cake filled with cream cheese buttercream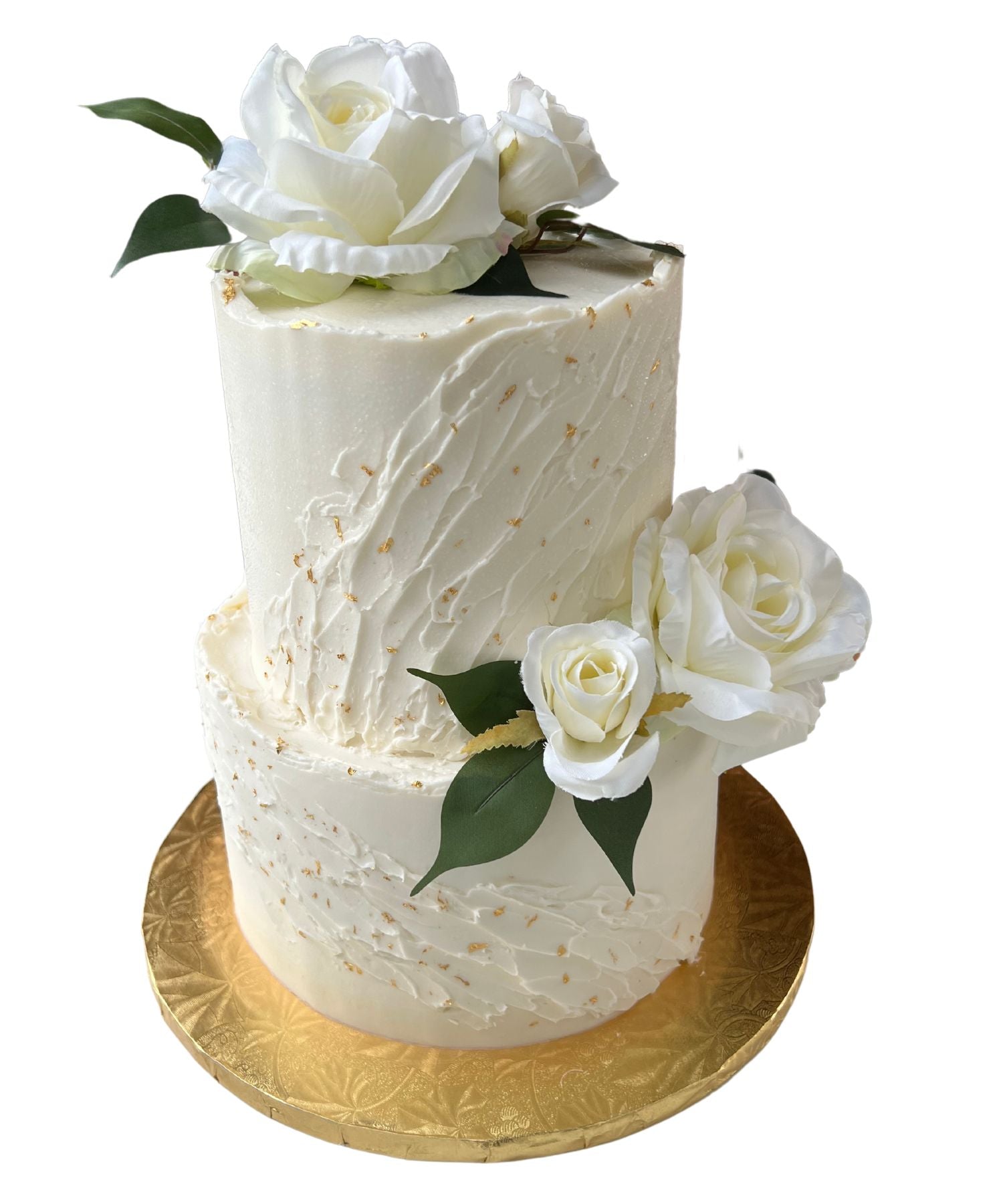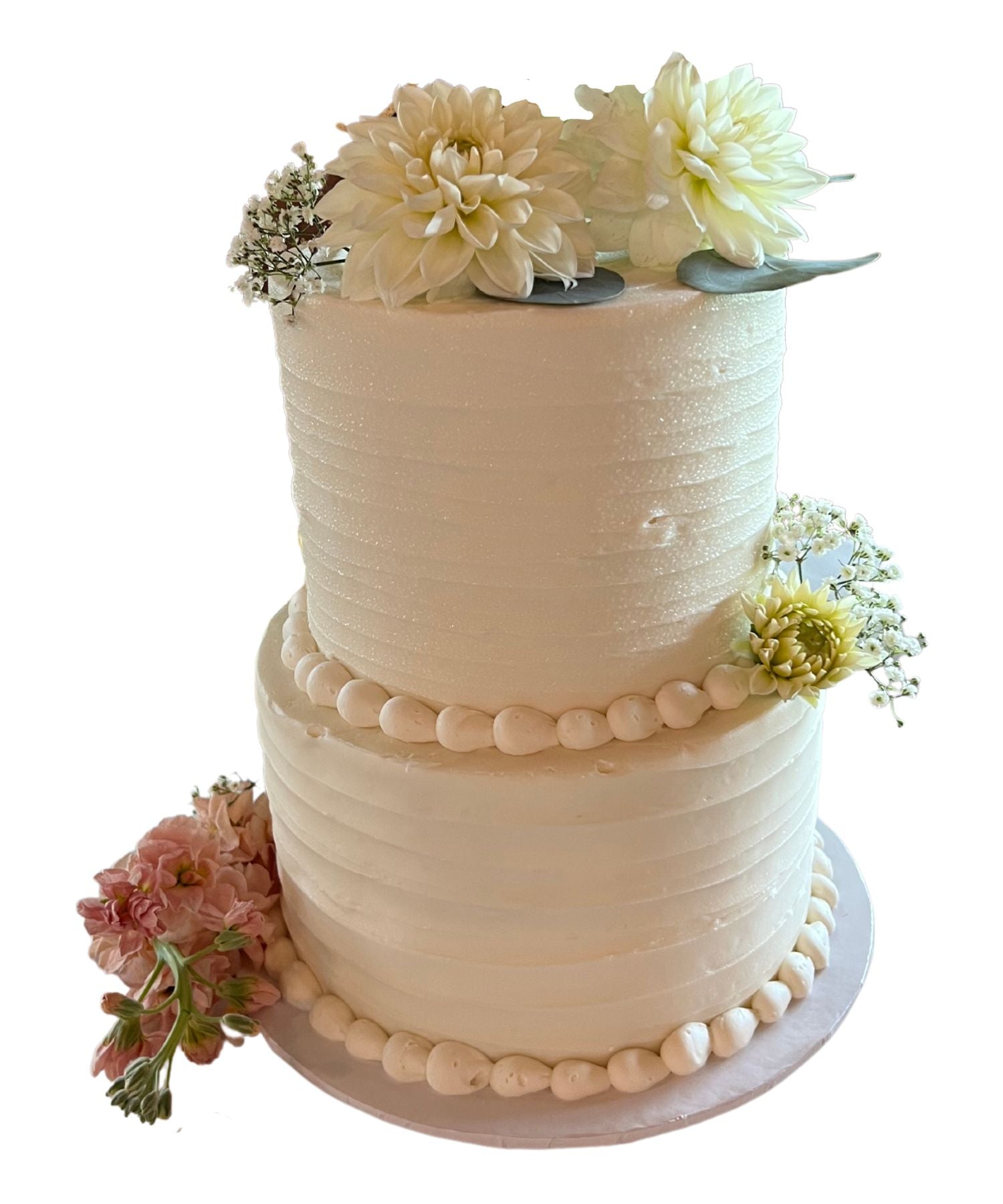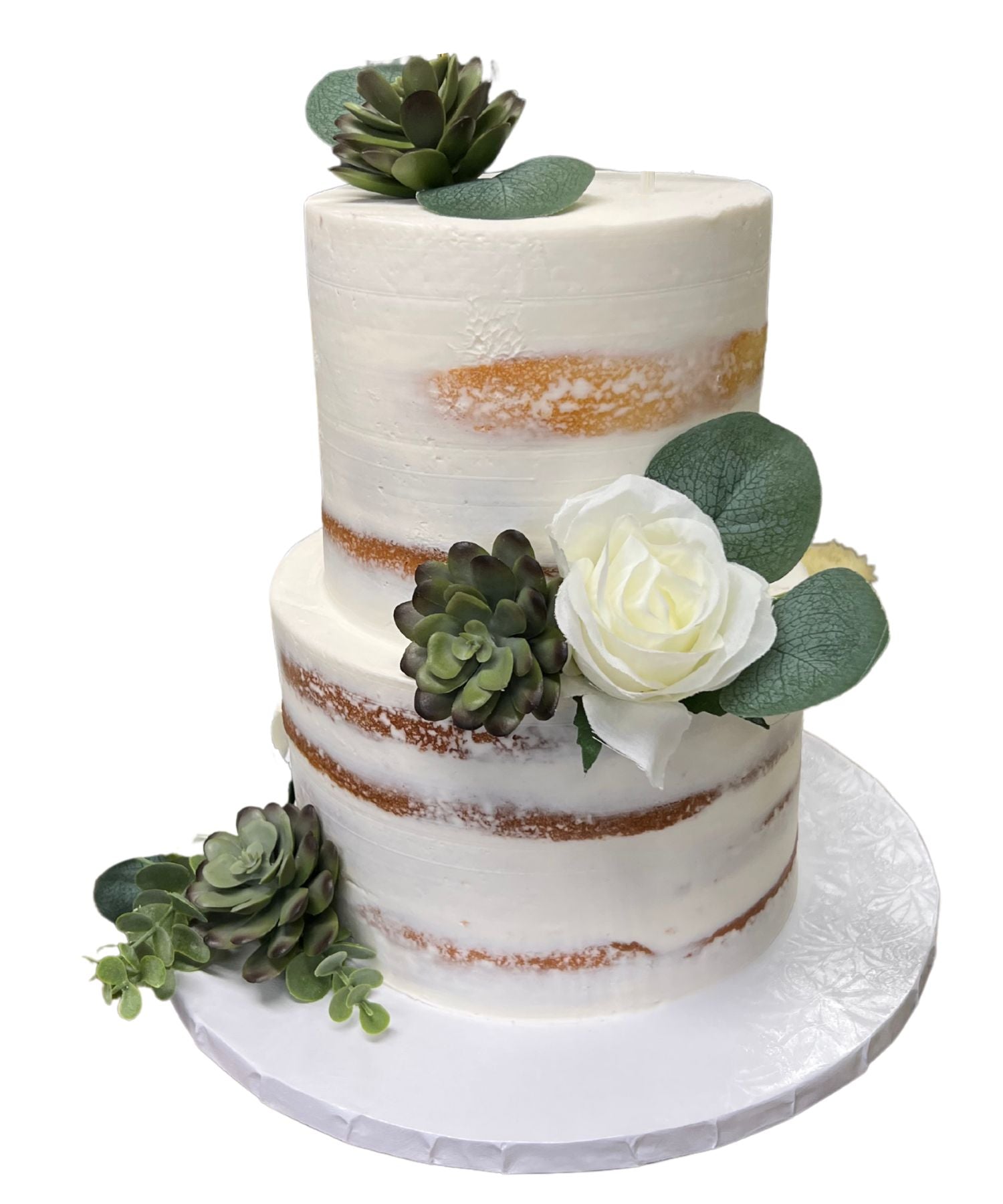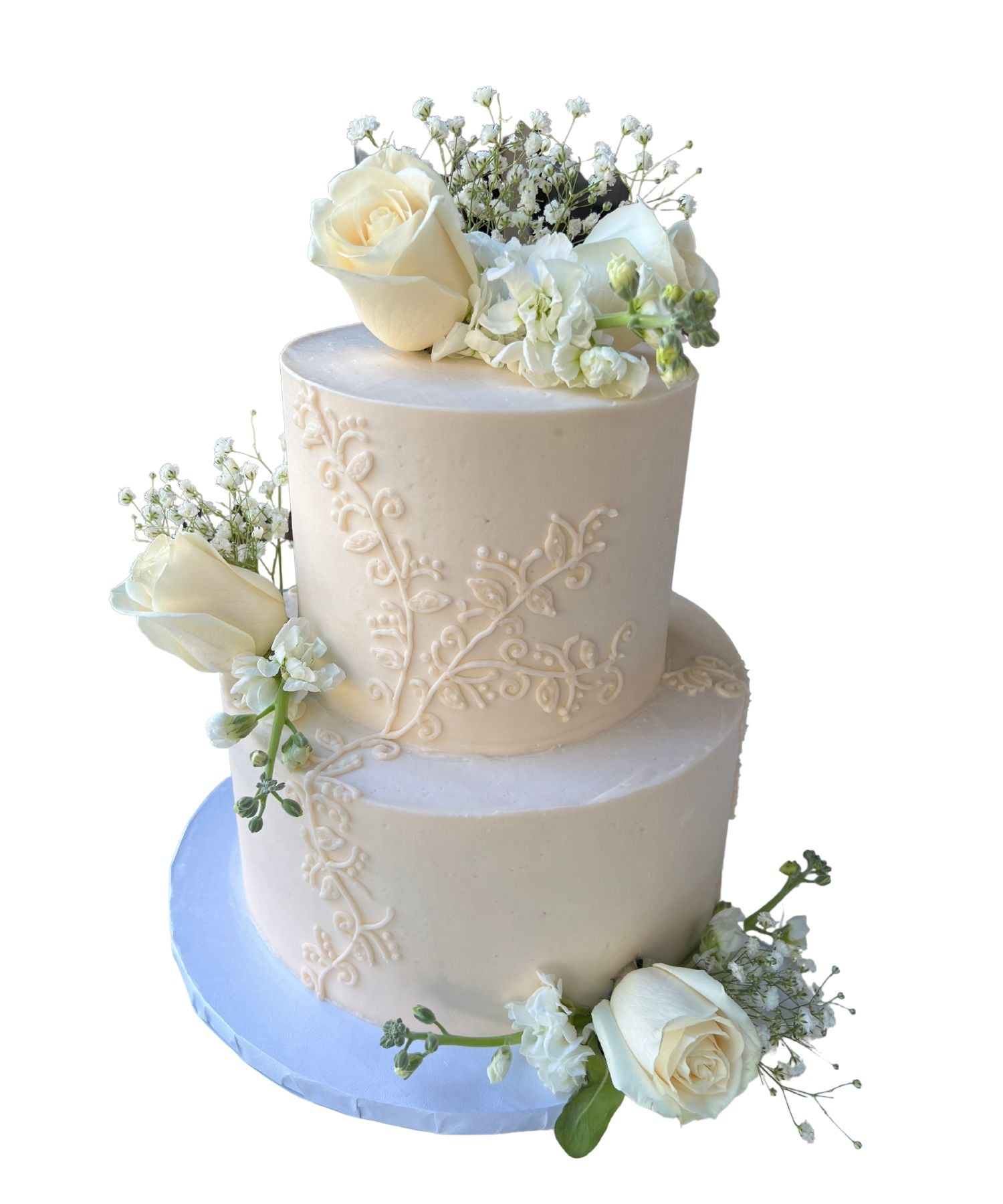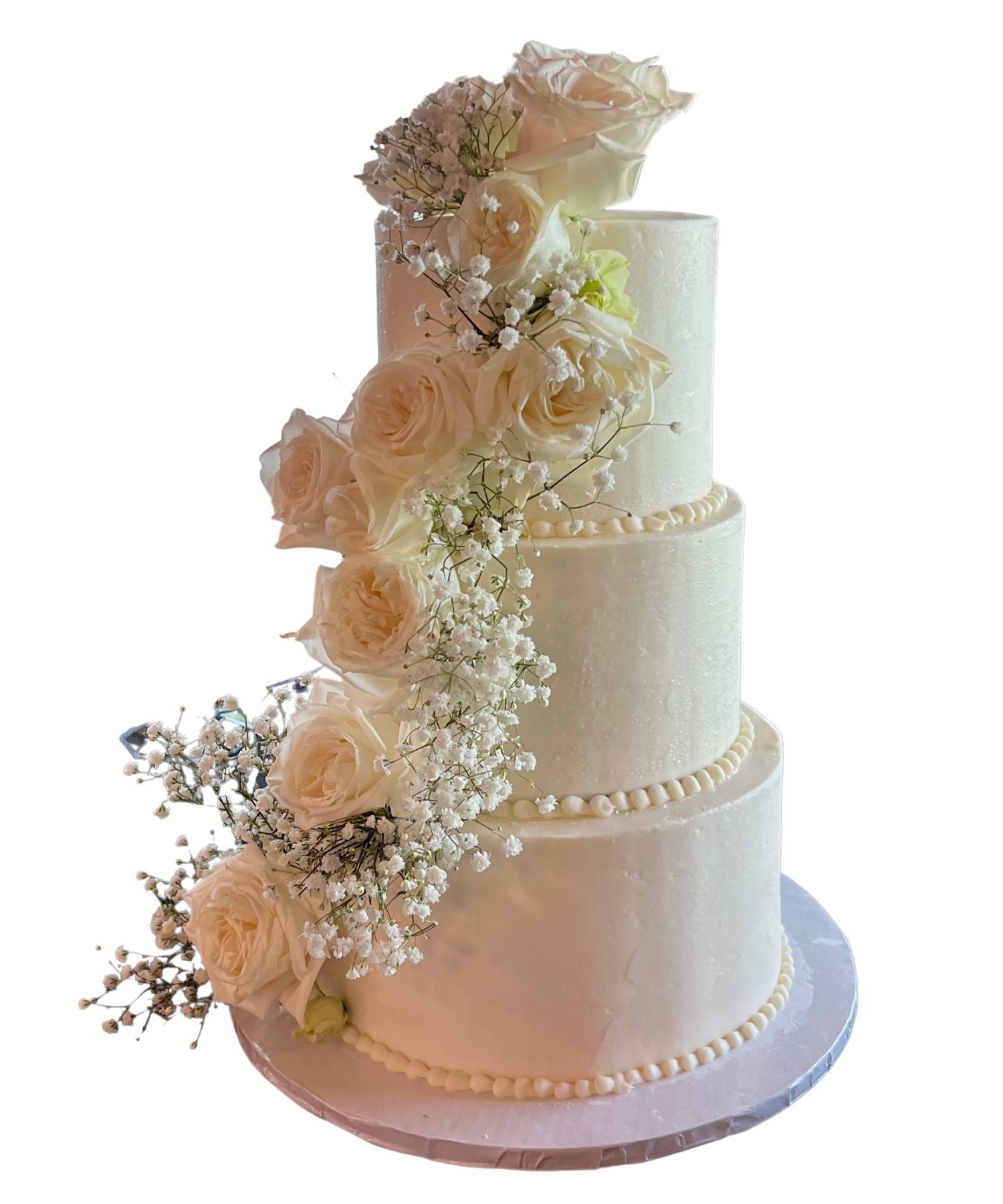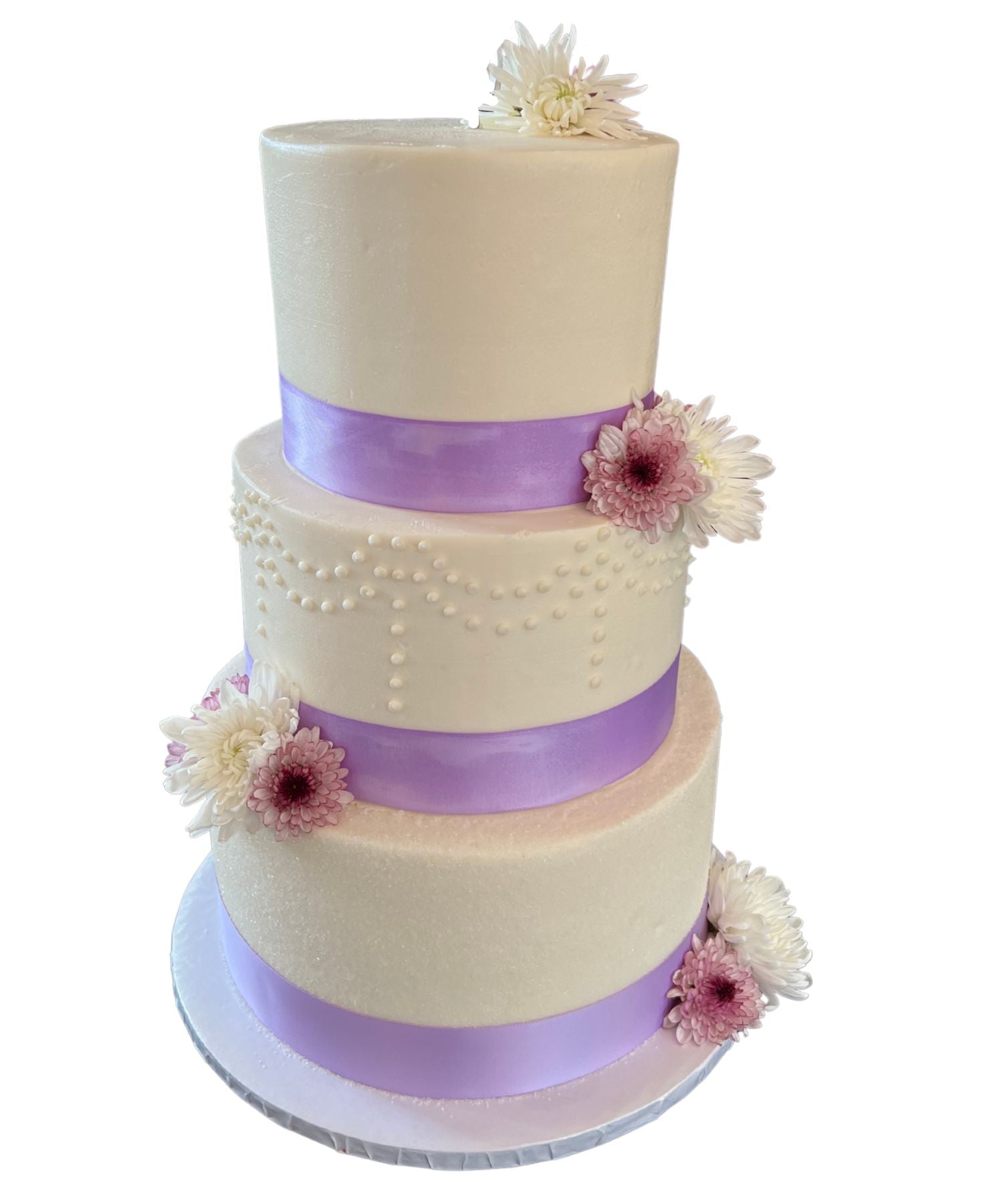 We suggest you gather any important information that could affect the planning and design. Some examples would be inspiration pictures, color swatches, vendor contact information, and venue details.
Our peak wedding season is May-October. If your wedding falls within this time frame, we suggest you book about six months in advance. If your wedding is outside that time frame, three to four months is sufficient.
Yes! We offer both sheet cakes and cupcakes that can be used to serve your guests. We will work with your estimated headcount to determine the number of cupcakes or sheet cakes you may need.
Yes, we deliver! We have a delivery radius of approximately 45 minutes from our bakery in Hamilton, OH. There is a minimum for delivery of $500
You can most definitely save the top tier of your cake if you would like! We suggest wrapping the cake in cling film and placing in a freezer safe airtight container. If you would prefer not to save it, no problem! We can make you a 4" Anniversary cake!